fallen fruit and other food smarts: LA, NY, PGH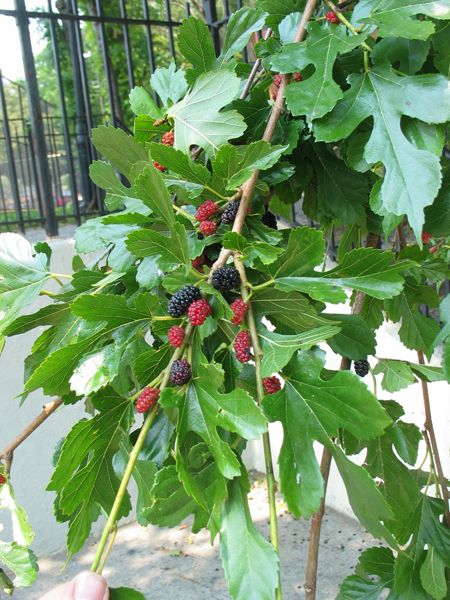 Wow, this looks like
a great resource for every mouth
. I have so often been tempted to gather mulberries from Pittsburgh's public areas. Luckily, my backyard has a big mulberry tree. But not everyone is so lucky . . . Yes, this is about picking fruit and finding food in public spaces. But only in LA and NY.
I also wanted to draw your attention to my collection of Pittsburgh food blogs. Its now in the sidebar, with my Pittsburgh film links. If you have any further suggestions, lemme know and I'll add them. With some snide commentary, no doubt. Sorry about that, I couldn't help myself.
The photo is a mulberry bush, located, by chance, in NYC. But if you live in Pittsburgh, you've seen them. Perhaps in front of the Main Library in Oakland. Those are "weeping" mulberries, for obvious reasons. The ones at the CLP, not in the photo.
Categories: food, pittsburgh, blogging, travel, thrift
Labels: food